About the Strategic Plan
Since April 2006, Wake Forest has been engaged in a strategic planning process involving all departments and offices on the Reynolda Campus. The strategic plan summary is intended to provide the broad aims of the plan. A series of white papers explain the strategic initiatives that will be undertaken to meet the priorities of the strategic plan.
---
Wake Forest: A Collegiate University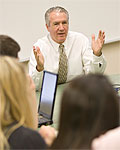 The strategic plan seeks to meet four overarching priorities: build faculty-student engagement; create greater opportunity for access to a Wake Forest education; reinforce the connections between the liberal arts and the professions; and enrich programs for educating the whole person.
---
The Collegiate University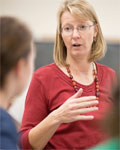 A series of four white papers, to be published over the next several months, explain the strategic initiatives that will be undertaken to attract and support superior teacher-scholars, and increase student engagement through mentoring and research support.
---
A Plan for Wake Forest's Future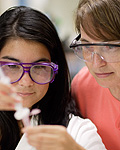 President Emeritus Nathan O. Hatch and Provost Jill Tiefenthaler describe the four overarching priorities of the strategic plan and the efforts already underway to establish interdisciplinary centers and institutes, and explain their vision for the "collegiate university" of the future.
---

'Why I Believe in Wake Forest'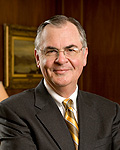 President Emeritus Nathan O. Hatch describes his vision for Wake Forest as a "collegiate university": "I am convinced that Wake Forest can claim a very special, even extraordinary place in American higher education. As a collegiate university, we bring a set of strengths that are increasingly rare."